TAMPA BAY, Fla. – The deadline is quickly approaching for Florida business owners to apply to participate in a no-cost business training program that Regions Bank and community partners are bringing to Tampa Bay.
The program is called Inner City Capital Connections (ICCC). Through ICCC, business owners in or near urban or economically underserved communities receive business training, insights on management and marketing, and one-on-one coaching to strengthen their businesses.
Likened to a "mini MBA on steroids," ICCC training is provided by experts from Harvard Business School, the University of Illinois-Chicago's College of Business Administration and other leaders in the fields of management, finance and more. Customized coaching is also delivered by local professionals whose expertise can help small-business owners develop strategies to reach more customers and, over time, create more jobs.
The deadline for business owners to apply for ICCC Tampa Bay is Friday, Feb. 16, 2018.
Those who are accepted will be invited to participate in a high-impact business education conference scheduled for Wednesday, Feb. 28, 2018, at the University of South Florida's CAMLS facility in downtown Tampa. Further, ICCC offers free follow-up webinars and a national ICCC conference to eligible companies.
"People are excited about this opportunity, and we have dozens of Tampa Bay business owners scheduled to participate," said Marty Lanahan, West Florida Area President for Regions Bank. "It's important for all additional business owners who are interested to apply now while we still have some space available. We see the success ICCC is creating for entrepreneurs across the country, and now, it's Tampa Bay's turn. We want as many locally based businesses as possible to have access to this high-quality, cost-free program."
Experts scheduled to participate in the Feb. 28 ICCC Tampa Bay event include:
Dobbin Bookman, Harvard University: Bookman holds dual Master's degrees from Harvard and works with MBA students and the Harvard Business School's Career Services program to help entrepreneurs succeed in the marketplace.
Dr. Gail Taylor, Dartmouth: Professor of Business Administration and Research Scholar. Dr. Taylor's areas of expertise include marketing communications, retail promotions and services marketing.
Dr. Susan Perkins, University of Illinois-Chicago: Associate Professor of Strategic Management. Dr. Perkins specializes in business strategy, corporate governance, organizational learning and more.
Additional experts will address topics such as entrepreneurial finance, components of an investor pitch and more.
Interested business owners can apply through the ICCC website – www.iccapitalconnections.org. From the home page, visitors can select the "Tampa Bay" section to learn more about the program and access the online application.
ICCC is offered at no cost due to financial support provided by Regions and community partners that joined the bank in bringing ICCC to Florida for the first time in the program's history. Partners include Florida Blue, Carlton Fields, the Community Foundation of Tampa Bay, Ernst & Young, United Way Suncoast, the University of South Florida St. Petersburg and Valpak.
ICCC is part of the nonprofit Initiative for a Competitive Inner City, which was founded by Harvard Business School Professor Dr. Michael Porter to strengthen communities through education and private-sector investment.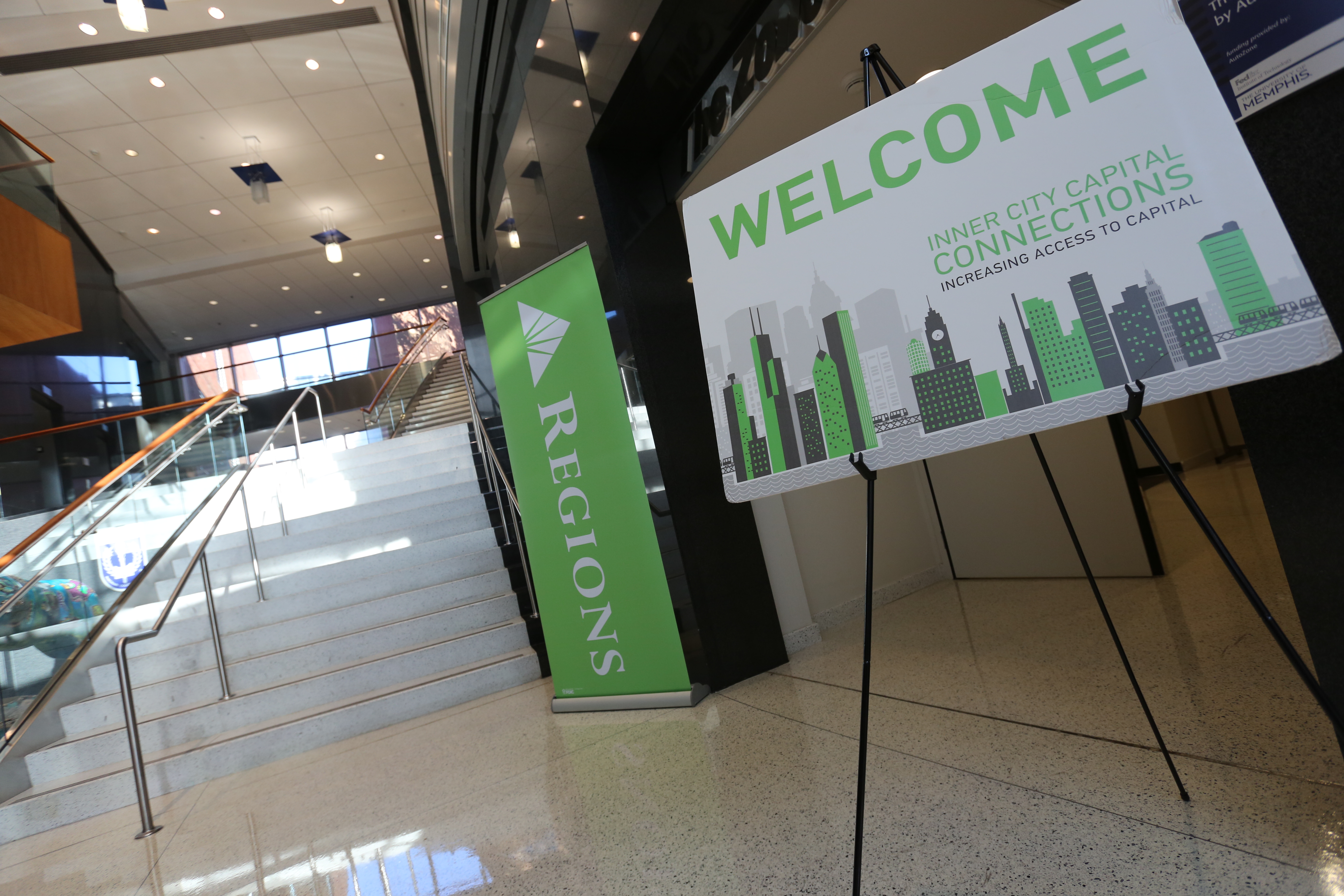 Director Hyacinth Vassell said since 2005, representatives of approximately 2,500 businesses have participated in ICCC events across the country. Those businesses have since raised more than $1.4 billion to grow their businesses – while creating over 15,000 jobs. ICCC figures show, over time, businesses experience an average revenue growth of 172 percent following participation in the program.
Vassell said Tampa Bay-area business owners would come away from this year's program with a deeper knowledge of the steps they can follow to build on their success.
"They'll have a better understanding of how to grow their business more effectively," Vassell said. "They will be more intentional about their growth. They will be more thoughtful about capital infusion. So we'll be seeing a lot more businesses that are going to be getting wealth creation and job creation happening."
Companies selected by ICCC are growth-oriented businesses that have their headquarters or more than 51 percent of their physical operations in or near an urban or economically underserved area. Companies may also participate if more than 40 percent of their employees reside in an economically underserved area.
ICCC Tampa Bay is open to applicants on all sides of Tampa Bay – as well as along the Interstates 4 and 75 corridors in Central and Southwest Florida.
About Regions Financial Corporation
Regions Financial Corporation (NYSE:RF), with $123 billion in assets, is a member of the S&P 500 Index and is one of the nation's largest full-service providers of consumer and commercial banking, wealth management, mortgage, and insurance products and services. Regions serves customers across the South, Midwest and Texas, and through its subsidiary, Regions Bank, operates approximately 1,500 banking offices and 1,900 ATMs. Additional information about Regions and its full line of products and services can be found at www.regions.com.