MOUNTAIN BROOK, Ala. – Nov. 30, 2017 – Regions Bank on Thursday, Nov. 30, cut the ribbon and celebrated the formal opening of the company's new Mountain Brook branch at 2721 Culver Road.
The new branch, located adjacent to a former Regions facility, has been designed and built to complement new development and existing businesses in the surrounding community. In developing the branch, Regions strategically blended the best in personal service with the latest in technology to meet the needs of today's customers.
"This branch offers greater convenience and more value for the clients we serve," said Leroy Abrahams, North Central Alabama Area President for Regions Bank. "We are committed to relationship banking, where we have in-depth conversations with customers and offer customized financial advice, guidance and education to help them reach their individual goals. We are also updating technology to provide more access to financial services well beyond traditional banking hours. The result is a branch-banking experience that meets more customers' needs."
In addition to being fully staffed with local financial professionals, the Mountain Brook branch becomes the latest Regions facility to offer Video Banking ATMs, which provide personal service during extended hours on weekdays as well as on Saturdays and Sundays.
Video Banking ATMs connect customers with an experienced Regions Video Banker via live, two-way video. Video Bankers can process most teller transactions while also helping people with account maintenance, accepting deposits, general inquiries and more.
Regions Video Bankers are available during extended hours on weekdays (7 a.m. – 8 p.m. CT). They are also available on Saturdays (8 a.m. – 5 p.m. CT), Sundays (11 a.m. – 5 p.m. CT) and most holidays.
At Mountain Brook, one Video Banking ATM is in the branch's drive-through. Another is in the branch's entryway, which his accessible around-the-clock. After-hours, customers can swipe a bank debit card to access the lobby ATM.
Additional features of the branch include guest Wi-Fi, charging stations, Regions Mortgage services and a specialized Regions Financial Consultant on-site.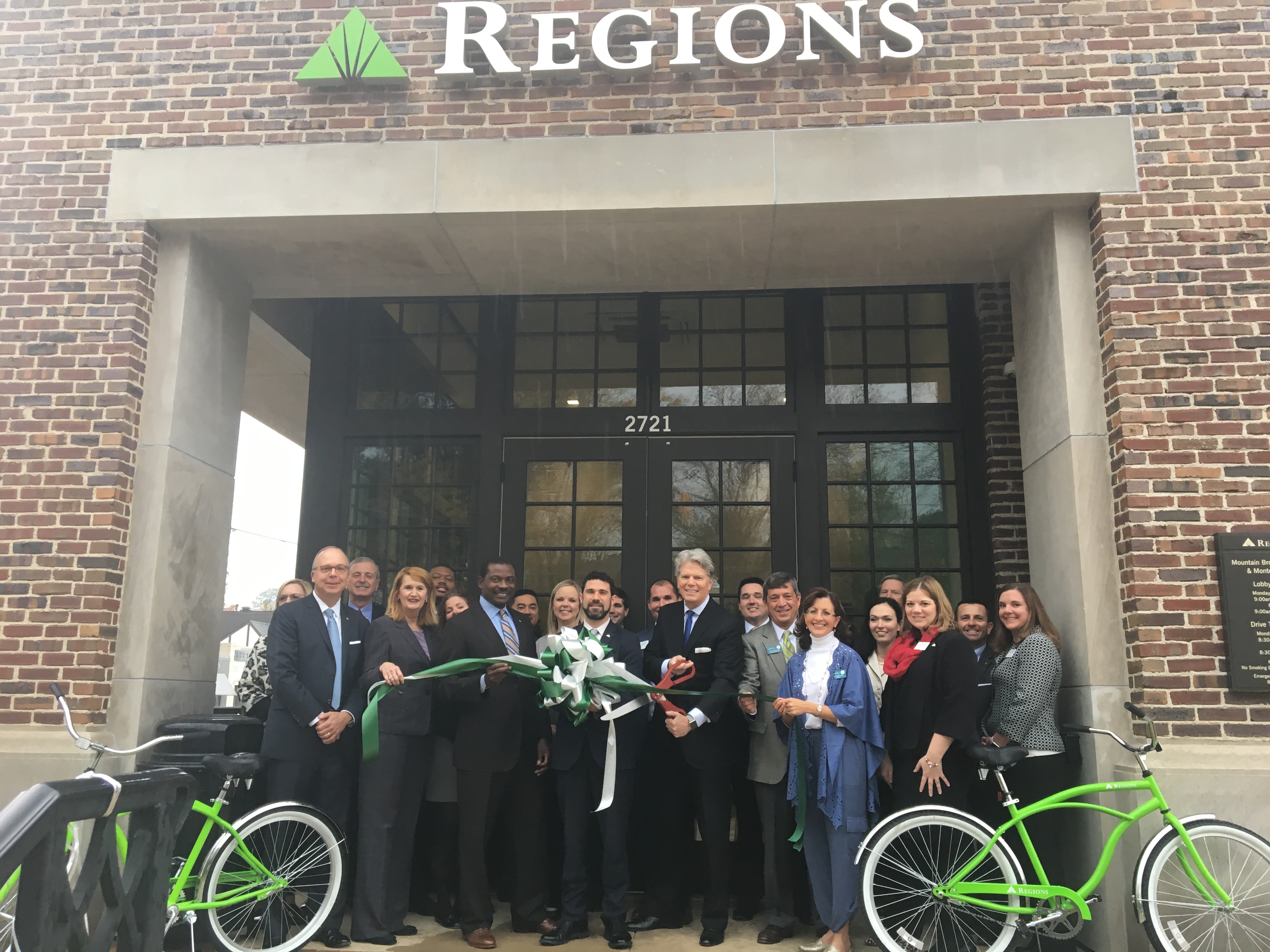 About Regions Financial Corporation
Regions Financial Corporation (NYSE:RF), with $123 billion in assets, is a member of the S&P 500 Index and is one of the nation's largest full-service providers of consumer and commercial banking, wealth management, mortgage, and insurance products and services.  Regions serves customers across the South, Midwest and Texas, and through its subsidiary, Regions Bank, operates approximately 1,500 banking offices and 1,900 ATMs. Additional information about Regions and its full line of products and services can be found at www.regions.com.