TUSCALOOSA, Ala. – June 1, 2018 – Regions Bank today announced that Elizabeth Winter, Wealth Advisor and Wealth Area Business Manager for Regions, will serve as Market Executive for the bank in Tuscaloosa and surrounding communities. Winter succeeds City President Dan Blakley, who plans to pursue a new opportunity outside of the bank.
"We are working each day to further strengthen our focus on the customers and communities we serve. Regions Bank is committed to Tuscaloosa, and Elizabeth's leadership and expertise will help us continue to build on our tradition of superior service and community involvement throughout the area," said Grayson Hall, Regions Chairman and CEO. "We appreciate Dan Blakley's many years of service at Regions and his work on behalf our customers and community partners in the Tuscaloosa area. We wish him all the best as he begins a new chapter professionally."
As Market Executive, Winter will work with colleagues and community members to identify opportunities for the bank and its associates to make a meaningful difference in response to local needs and opportunities. Through volunteer service, nonprofit support, delivering financial education to community members, and more, Winter and Regions bankers will consistently reflect the company's commitment to serving and strengthening the greater Tuscaloosa area.
"Regions is uniquely positioned to offer the comprehensive services of a larger bank while also providing local bankers who are constantly in touch with the needs of individual customers and communities. Based on the expertise of our teams, and the resources of our company as a whole, we are able to deliver services that are tailored to meet the needs of the people we serve," Winter said. "I am honored to work with our teams of bankers across the Tuscaloosa area and am committed to building on Regions' strong foundation of community support."
Winter brings 20 years of financial services experience to the Market Executive role and will continue to serve customers directly in her Wealth Management capacity. Winter joined Regions in 1998 as a Trust Officer. She is a graduate of Vanderbilt University and The University of Alabama School of Law. Winter is a member of the Alabama State Bar, Tuscaloosa County Bar and The Tuscaloosa Estate Planning Council (past president). She has served on several non-profit boards including the Children's Hands on Museum (past secretary) and the Tuscaloosa Symphony Orchestra. She currently serves on the board of The Alabama Choir School.
"I am excited to begin this new chapter in my life," said Blakley. "Regions has provided tremendous opportunities to me over my 18-year career and I wish the bank continued success. I am pleased that Elizabeth Winter will be the new Market Executive in Tuscaloosa. Elizabeth has been part of the local team for many years and I have complete confidence in her ability to continue Regions leadership in this market. My family and I have truly enjoyed being a part of the Tuscaloosa community for the last nine years and I look forward to continuing my efforts to support its growth and prosperity for many years to come in my new role as an entrepreneur and mentor."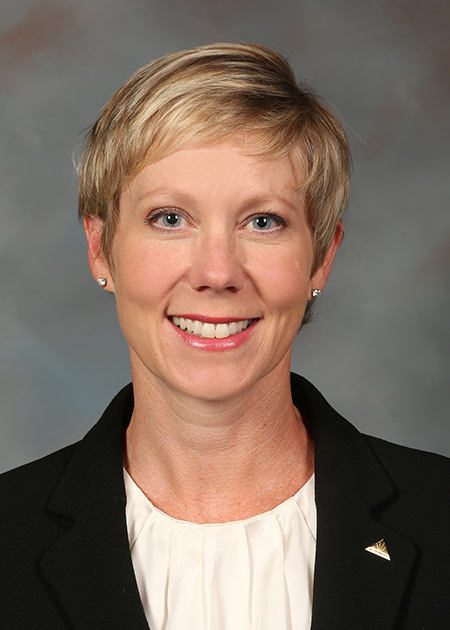 About Regions Financial Corporation
Regions Financial Corporation (NYSE:RF), with $123 billion in assets, is a member of the S&P 500 Index and is one of the nation's largest full-service providers of consumer and commercial banking, wealth management, mortgage, and insurance products and services. Regions serves customers across the South, Midwest and Texas, and through its subsidiary, Regions Bank, operates approximately 1,500 banking offices and 1,900 ATMs. Additional information about Regions and its full line of products and services can be found at www.regions.com.